Madonna. The Celebration.
Hat and accessory designer, founder of his eponymous brand, Ruslan Baginskiy, crafts hats for the legendary Queen of Pop, Madonna, especially for the highly anticipated Celebration Tour. About a dozen unique shapes were first seen at the tour's start date yesterday, October 14th, at the London 02 Arena. The exclusive designs by Baginskiy seen on stage will be featured prominently during Madonna's Celebration tour.
The custom hats designed by Baginskiy are featured in Madonna's performances of the iconic songs 'Don't Tell Me to Stop' , 'Die Another Day', but also appear on her son David Banda. A leather cowboy hat during the performance of 'La Isla Bonita' and a straw cowboy hat embellished with a crown during 'Bitch I'm Madonna'. A tribute to the one featured in Madonna's music video for 'Music'.
"Working with Madonna, an icon of creativity and style, has been a dream come true. I have been, for lack of a better word, blessed to have this relationship for almost eight years. Her support has been present since the very start. To be included in the tour was an absolute reward of a beautiful history together. And the cool part is because we have all known each other, we got to work closely together on the design, got to hear direct feedback. It was really a collaborative process, " shares Ruslan.
"The goal was to create hats that embody the spirit of those songs. Edgy, strong, provocative and fun. Madonna's energy and passion for pushing boundaries, reinvention, really align with my design philosophy. Creating bespoke hats for her performances is an honor, and it's amazing to see the magic that unfolds on stage" comments Baginskiy.
Madonna's powerful stage presence paired with costumes and Baginskiy's hats create a truly memorable visual experience. This kind of work is not a first for the designer, who recently worked on Beyoncé's Renaissance Tour as well as the recent Florence+ The Machine ´Dance Fever' and Janelle Monae's 'Age of Pleasure'.
Ruslan Baginskiy, Ukrainian milliner and designer renowned for his unique and innovative creations keeps the focus on quality craftsmanship and contemporary design. Each piece created for the tour was meticulously crafted at the brand's own production in Lviv, Ukraine. In creating the pieces the designer stayed true to the brand's identity by blending traditional techniques and shapes with modern aesthetics. The cowboy shapes worn by Madonna and several dancers in brown and black leather were 'reengineered' with asymmetry and exaggerated brims.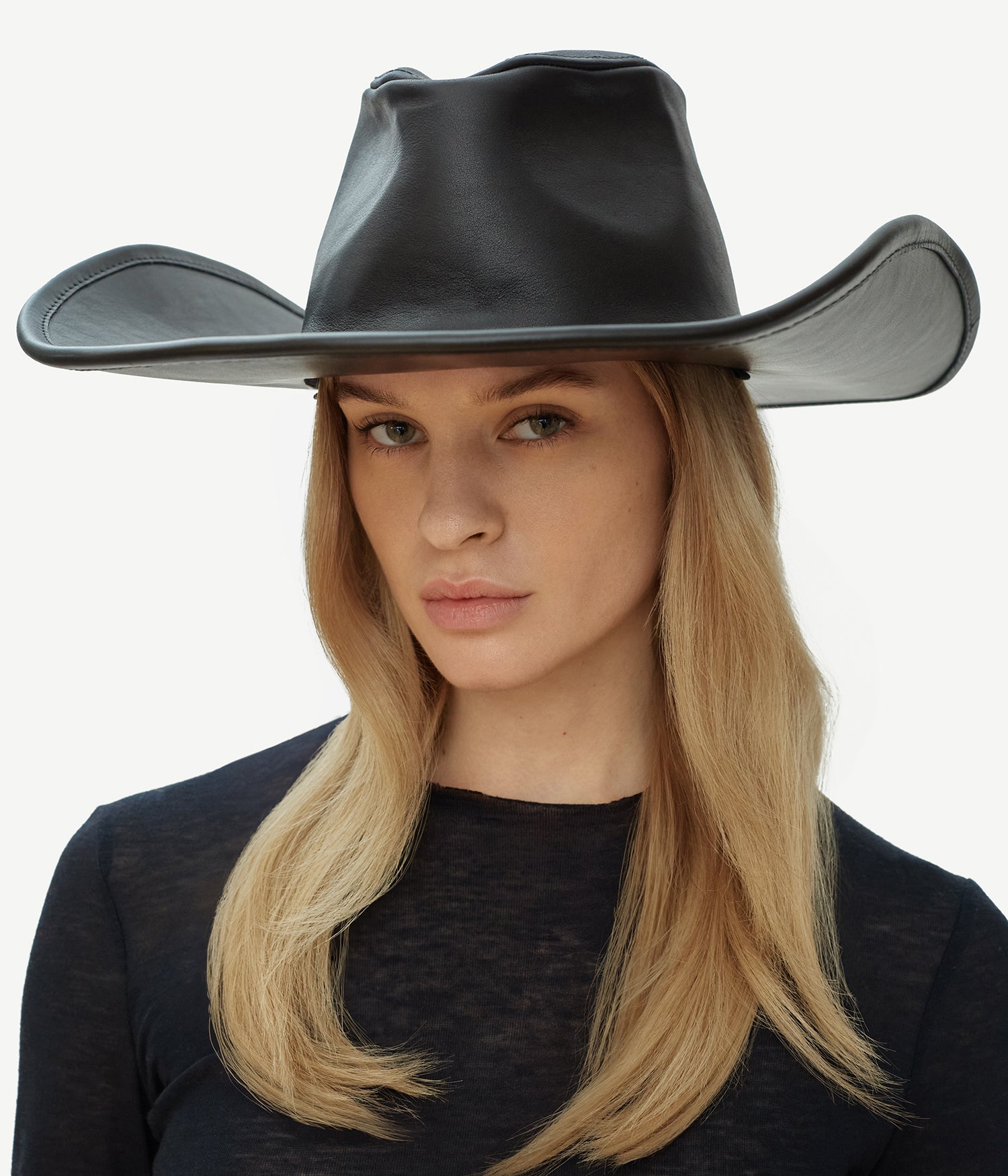 Leather Cowboy Hat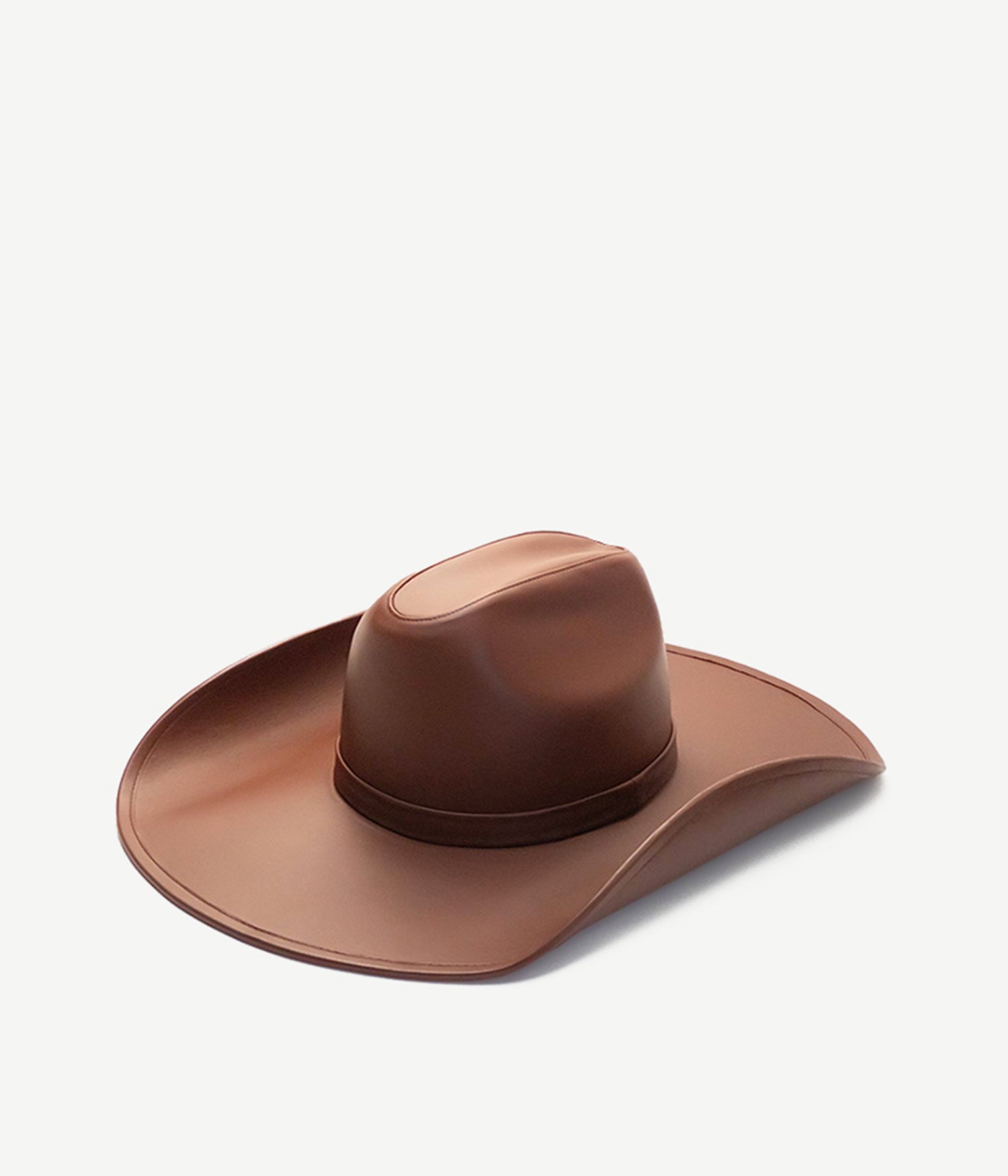 Leather Cowboy Hat